The Journey's Of LongShanks
A Modern Southern Longrifle
Chapter One
The birth Of LongShanks
The journey begins in the fall of 2007 when my grandson "Little" and I were hunting whitetail deer on a small property in some pretty good hunting woods. On that day we were lucky enough to get an average size female bobcat into shooting range. One shot from the 30 06 had the kitty doing back flips and trying to climb a tree with none working front legs. The bullet had gone through the chest and broken both front legs. The spectacle of flips, cat squalls and Littles hysterical laughing only lasted a few seconds but it's a memory I'll keep for years to come.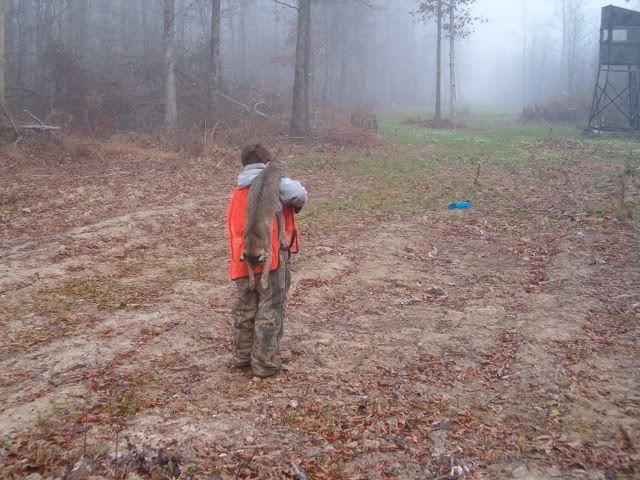 After going home I skinned the cat and fleshed then tacked it to my barn to dry. I had no idea what to do to the hide or how to tan it so it just hung and dried.
A few months passed and a friend on a forum was wanting a bobcat hide and since this one was just hanging I sent it to him. He was so proud of the hide in return he sent a new 54 caliber Green Mountain 42 inch barrel as thanks. This was the start of another couple months thinking and studying and deciding what to use it for. Here is the barrel compared to BraveHeart my 12 gauge smoothbore flintlock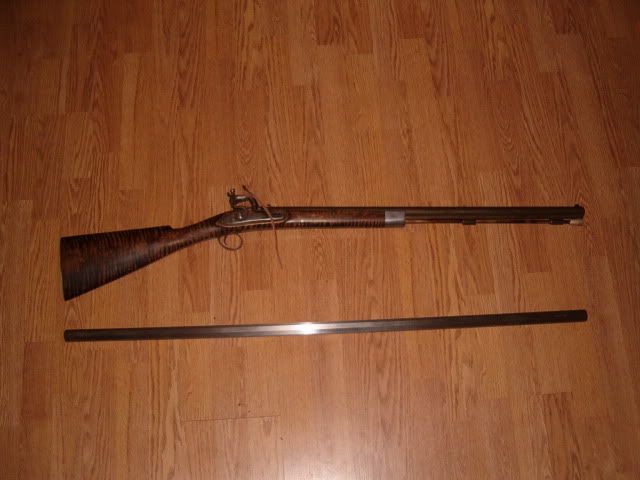 In the late spring scrap metal prices hit an all time high here so I sold a trailer load of aluminum I'd been collecting and got enough to buy the stock, lock and steel fittings for this build. Building this gun was an adventure in itself and subject of another story.
Here are the completed duo that, along with other traditional guns, will make up this falls journey into the woods of Mississippi and Arkansas.